Sunday December 10, 2023
Savvy Living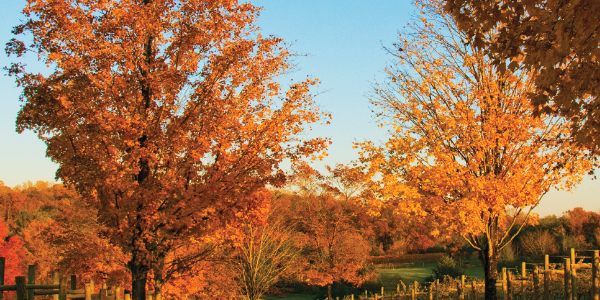 Part-Time Jobs for Retirees
As a retiree, I am interested in finding a part-time job that can occupy some of my time and generate a little extra income. Do you have any suggestions on what low-stress, part-time jobs are popular among retirees?

Working part-time in retirement can be a terrific way to stay active and supplement your income. However, the key is finding the right job that is fun and satisfying for you. While there are hundreds of different part-time job opportunities for retirees, here are a few possibilities to explore.

Pet services: If you love animals, consider pet sitting or dog walking. Pet sitters attend to a pet's needs when their owner is away and can earn around $20 to $30 per day depending on location. Dog walkers typically make $20 to $30 for a 30-minute walk.

To find these jobs, advertise your services in veterinarians' offices, social media or online classified advertising websites. There are also companies that offer an exclusive platform for connecting independent contractors to pet owners for pet care services. You can use your preferred online search engine to locate the available companies best suited for your needs.

Teach or tutor: Depending on your expertise or skill, you may be able to offer your services as a substitute teacher or tutor students privately. Substitute teachers typically make between $75 and $125 per day depending upon state, district, experience and certifications. Tutors can work either in person or online and earn between $18 to $21 per hour.

To find substitute teaching positions in your area, contact your local school district to see if they are hiring and what qualifications they require. To advertise tutoring services, look for companies that offer online platforms that specifically connect tutors with students. If you have a college degree, you may want to inquire about adjunct teaching at a nearby college or university.

Drive: If you like to drive, you can get paid to chauffeur others around using ridesharing apps or by becoming a food delivery driver. Drivers generally make around $15 to $25 per hour.

Day-care provider: If you are great with children, babysitting can be a fun way to put money in your pocket. Hourly rates vary by location, experience, age and number of children needing day-care. Rates can typically average around $21 per hour for one child. To find babysitting jobs or advertise your services, use your favorite online search engine for platforms that match families to caregivers.

Tour guide: If you live near any historical sites, national parks, museums or tourist attractions, inquire about becoming a tour guide. Tour guides earn anywhere from $10 to $23 per hour depending on your location.

Write or edit: Many media, corporate and nonprofit websites look for freelancers to write, edit or design content for them. The average pay for these jobs is around $20 per hour and can vary based on skill, type of content and the like. To find these positions, use your preferred online search engine to locate companies that provide access to job boards designed for freelancers.

Consult: If you have a lot of valuable expertise in a particular area, offer your services as a consultant through a firm or on your own through freelance websites.

Translator or interpreter: If you are fluent in more than one language, you may be qualified to be a part-time interpreter over the phone or translate documents or audio files. The rate for these positions ranges from $12 to $33 per hour depending on experience and languages known. You should search online for companies that offer translation services and check out their qualifications before joining as a translator.

Public events: Sporting events, festivals, concerts and shows need ticket collectors, security guards, ushers, concession workers and more. The pay for these jobs varies depending on the role. Contact nearby venues to inquire about what is available.

Tax preparer: If you have tax preparation experience or are willing to take a tax preparation course, you can find seasonal work preparing tax returns at big-box tax firms. Contact your nearest tax firm to see if they offer seasonal work.

Bookkeeper: If you have a finance or accounting background, you can find freelance bookkeeping jobs through several different websites.

Librarian assistant: If you love to read, public libraries hire part-time workers to shelve books, send out overdue notice and help patrons. Contact your local library to see what is available.

Savvy Living is written by Jim Miller, a regular contributor to the NBC Today Show and author of "The Savvy Living" book. Any links in this article are offered as a service and there is no endorsement of any product. These articles are offered as a helpful and informative service to our friends and may not always reflect this organization's official position on some topics. Jim invites you to send your senior questions to: Savvy Living, P.O. Box 5443, Norman, OK 73070.
Published April 14, 2023
Previous Articles
How to Choose an Assisted Living Facility
Financial Help for Family Caregivers
Medicare Surcharges When Income Changes